Welcome to our Club!
Service Above Self
We meet Tuesdays at 12:00 PM
May Dragon
4848 Belt Line Road
Addison, TX 75248
United States of America

Club Executives & Directors
April 2020
S
M
T
W
T
F
S
29
30
31

01

02

04

05

06

07

08

09

10

11

12

13

14

15

16

17

18

19

20

21

22

23

24

25

26

27

28

29

30

01

02
Sarah Parcak and the secrets of the satellites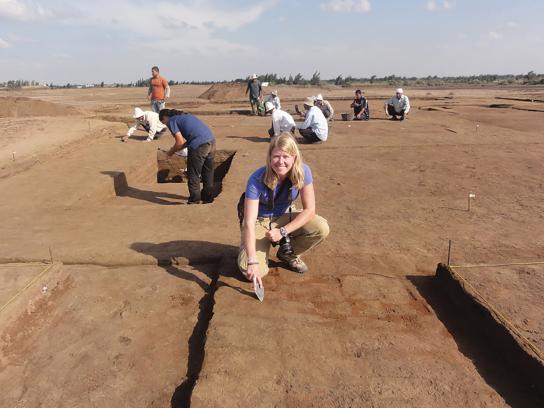 Inspired in part by Indiana Jones, space archaeologist Sarah Parcak uses futuristic airborne technology to unearth the treasures of the past.
The Plastic Trap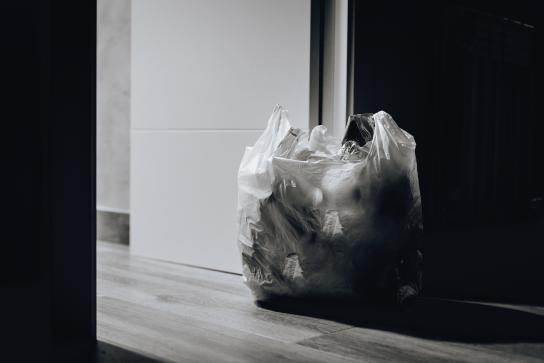 How do we escape our tangled relationship with a throwaway culture? Rotarians are pointing the way.
Exodus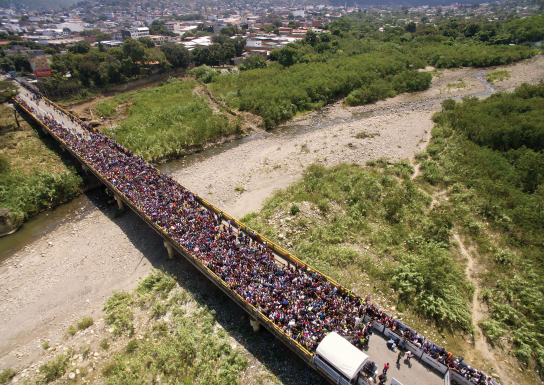 Since 2015, more than 4 million people have fled an economically devastated Venezuela. Tracking the stories of three who left puts faces on that staggering statistic.
Our Flag Lease Program puts out flags on five holidays:
1. President's Day (3rd Monday in February)
2. Memorial Day (Last Monday in May)
3. Independence Day (July 4th)
4. Labor Day /Patriot Day (1st Monday in September and 9/11)
5. Veterans Day (November 11)
To find out more information about our program
and to sign-up, please visit out The Flag Lease Program Web site:
See the Addison Midday Rotary Flag Program Video on YouTube. Click Here!
Read Across America/Dr Seuss Day.
George Bush Elementary School
Seven Clubmembers read to second and third graders on Read Across America.
Clubmembers Corky Pledger and Cynthia Allison spent Wednesday buying $2,000 worth of presents for Santa's Heroes, sponsored by the Addison Police and Fire Department. Funds for the presents came from the Addison Midday Rotary Club with matching grant from the Rotary Foundation / District 5810.
The presents will be distributed in Addison before Christmas, but will be wrapped next week.
Thank you Corky and Cynthia.
Some of the student members of the Interact Club at Jesuit Dallas sporting their new Interact lapel pins! Addison Midday Rotary is proud to sponsor this club.
The Addison Midday Rotary Club donated a 'Victory Bell' to the George HW Bush Elementary School in Addison.
Students ring the bell when they have a VICTORY.
After telling us about their goals, CHAMPION SPELLERS from the 4th and 5th grades the first ever to ring the VICTORY BELL.
On July 29 at the Town of Addison's

council meeting, the Police and Fire Departments received donations from the Addison Rotary and Addison Midday Rotary Clubs in the amount of $800 each.





This money will be used towards Santa's Heroes and the Addison Police and Fire Relief Fund. We sincerely appreciate their support of our organization and the community we serve!
Presentation to Genesis Woman's Shelter at Urban Market
Thanks to everyone who donated markers to George HW Bush Elementary School.
Thanks Club Member Nancy for organizing this event.
Pictured with Nancy is Principal Crowling from Bush Elementary School.
JOIN A PROJECT

Change your community with us by volunteering on a local project. The Addison Midday Rotary Club planting trees for the Addison Park District
PARTNER WITH US

We work with groups and organizations of all sizes to accomplish even more. We assist the George H. W. Bush Elementary School in Addison in many way, one is our annual drive for Dry Erase Markers.
DISCOVER NEW CULTURES

Discover and celebrate diverse perspectives with a global organization.