Service Above Self
We meet In Person
Tuesdays at 12:00 PM
May Dragon
4848 Belt Line Road
Addison, TX 75248
United States of America

Club Executives & Directors
December 2021
S
M
T
W
T
F
S
28
29
30

01

02

03

04

05

06

07

08

09

10

11

12

13

14

15

16

17

18

19

20

21

22

23

24

25

26

27

28

29

30

31

01
Check out Rotary.org's modern, new look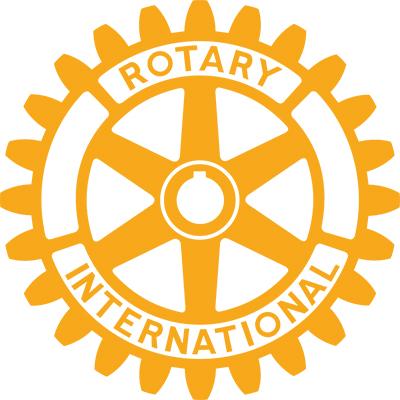 Check out Rotary.org's modern, new lookRotary.org, our public-facing website, has a fresh, contemporary look that clearly answers the often-asked question: "What is Rotary?" It's the first step in a two-part update to our entire website: first Rotary.org, and
RI President Shekhar Mehta urges countries at COP26 to protect mangroves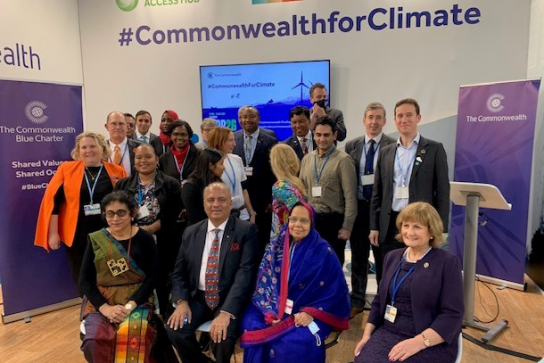 Rotary International President Shekhar Mehta joined the Rotary delegation to the 26th United Nations climate conference in Glasgow, Scotland, on 10 November to explore ways Rotary can work on environmental challenges.
Our Flag Lease Program puts out flags on five holidays:
1. President's Day (3rd Monday in February)
2. Memorial Day (Last Monday in May)
3. Independence Day (July 4th)
4. Labor Day /Patriot Day (1st Monday in September and 9/11)
5. Veterans Day (November 11)
To find out more information about our program
and to sign-up, please visit out The Flag Lease Program Web site:
See the Addison Midday Rotary Flag Program Video on YouTube. Click Here!
To see the People of Acton Video created by the Addison Midday Rotary Club
What are you Thankful for?
We will talk Turkey about being thankful.
(No Speaker
and no Zoom Meeting
)
No Zoom Meeting November 23
If you plan to join our meeting via zoom
Here is the zoom information - Beginning July 1
Addison Midday Rotary is inviting you to a scheduled Zoom meeting.
Topic: Addison Midday Rotary meeting
Time: Tuesdays through Jul 6, 2021, 12:00 PM Central Time
https://us02web.zoom.us/j/82480430859?pwd=K0xjby9ESitHR0JXSnlqL2lELzBMUT09
Meeting ID: 824 8043 0859
Meeting ID: 824 8043 0859
From the S
aturday morning, Oct 23rd clean-up at White Rock Creek Trail. Clean-up took less than an hour.
Addison Midday Rotary Club (AMRC) has pledged $15,000 for the new Metrocrest Services Headquarters.
METROCREST SERVICES is developing their new headquarters at 1835 Walnut Avenue. For this multi-million dollar project, Rotary Clubs in the area served by Metrocrest Services, have been approached by Metrocrest Services with a request to help with a financial donation. In return, a prominent part of the new building will bear the Rotary name. Each club can pledge what is reasonable for them, based on the financial situation and possibilities. To make it easier for the clubs, the pledge would be made over the course of 3 years.
For the Rotary Club of Addison Midday, has approved a pledge of $15,000 over the next 3 years ($5,000 yearly) .
The other Rotary Clubs – Farmers Branch, Carrollton-Farmers Branch, Coppell and Addison Morning – are working on a similar pledge. The Rotary Club of Coppell has already voted to pledge a $30,000 gift.
AMRC President Ben Wolber said "Lets Roll for Metrocrest - as a club we will donate 1% of the Metrocrest Services goal of 100,000 rolls of paper" (1,000 rolls).
We exceeded our goal and donated 1,305 rolls.
Hats Off to AMRC!
The District Awards Celebration Event was held on August 5.
AMRC r
eceived the
Public Image Gold Award
In part due to Bruce's Video which can be seen on our home page.
August means school is starting.
Every August the Addison Midday Rotary Club donates Dry Erase Markers to the George H. W. Bush Elementary School.
Good luck George H.W. Bush Elementary School!
Sack Summer Hunger Perishable Packing
JOIN A PROJECT
Change your community with us by volunteering on a local project. The Addison Midday Rotary Club planting trees for the Addison Park District
We work with groups and organizations of all sizes to accomplish even more. We assist the George H. W. Bush Elementary School in Addison in many way, one is our annual drive for Dry Erase Markers.
The Addison Midday Rotary Club has a long history of supporting Metrocrest Services. Follow us to learn how we are supporting the new Metrocrest Services Building.